Well, looks like I finally get to take a few days off. After the last couple of months of late night coding and design, it will be nice to finally get away from the keyboard. Gonna hit up the slopes for the first time this season. I can't wait. Got my board all tuned and ready to rock! I've been snowboarding since 1988, and no, I've never ever been skiing. Hence the great saying below.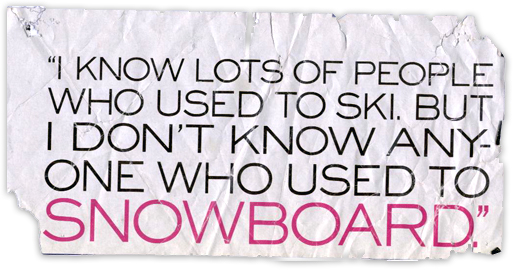 The pics below are from around 1992, when I lived in Salt Lake City, Utah. I worked nights so I could board during the day. The right pic is me at Brighton, one of my favorite places to board. My buddy and I took a pre-season hike up Alta (left pic) and did some backcounty boarding. It was awesome, at least till they kicked us out. Luckily they didn't confiscate our gear, but just told us to go home. Alta, you see, is a snobbish "Ski Only" resort, but they have some really nice hits and cliff jumps.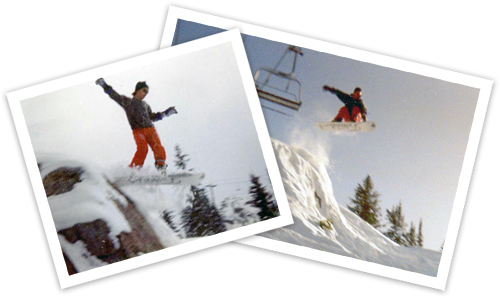 I really love to go backcountry, and love to go full speed, while still hitting every hit/burm/jump I see. So here's hoping the coverage is good, so I don't come home tweaked. Heard good things from my cousin about the conditions at Brighton and SnowBird in Utah, and well Big Bear in So Cal, is well, So Cal, so I will hope for the best there.