The ALA Primer: A Guide for New Readers great compilation of artilces for those with some familiarity with html, css and other basic web concepts.
If you're going to build a house—or a website—you need the right tools. A List Apart offers hundreds of articles on design, markup, style, accessibility, usability, and more. We've selected a few that you might want to start with. (Think of this guide as one of those reassuring brochures from Lowe's or Home Depot, but about websites instead of ceramic tile.)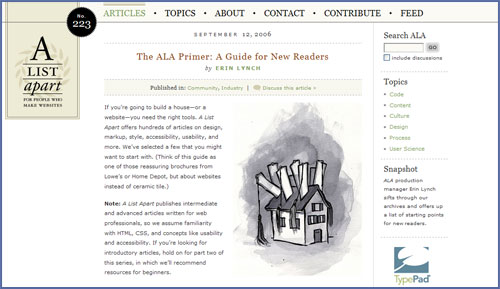 ALA's article runs the gambit from design theory and layout to web standards and server-side code. So give it a browse, you may learn something you didn't already know.