I'm releasing the previous Design Reverb theme free for your use!
D-R 1.0 is a clean and simple 2 column theme, works with WordPress 2.0+ and has areas for Google Adsense and/or Amazon affiliate ads.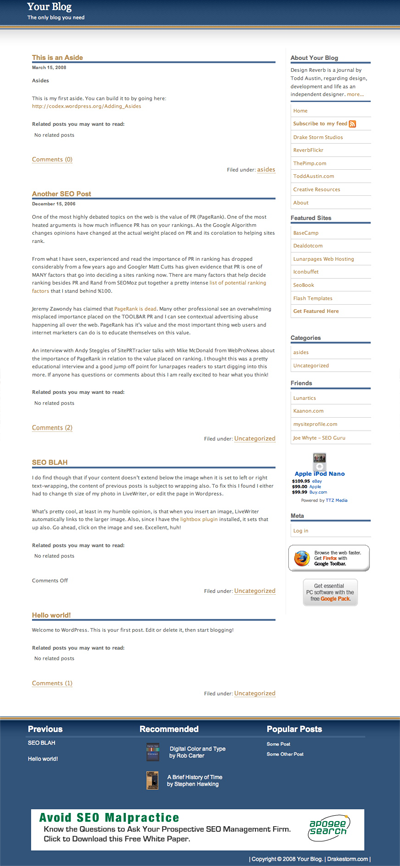 This theme is not widgetized. If you want to widgetize it, just read up at the WordPress site, though you may have to edit the css.
D-R 1.0 uses the following plugins to work correctly:
Gravatar – for the comment avatars.
Related Posts – for the related post section of each post.
I won't be giving any support for it though, it is released as is.
I do ask that you leave the "Created By Design Reverb" in the footer.
Other than that, use it as you will and enjoy!