There is nothing worse than losing data. Especially losing work files, like large Photoshop or Illustrator projects. I've had some hard drives go bad on me, most recently one of the hard drives in the raid array on my Dell workstation died. I've been keeping my eyes out for a decent solution for backing up files. Well, I finally went out last night and bought an inexpensive external hard drive for my Windows XP machine.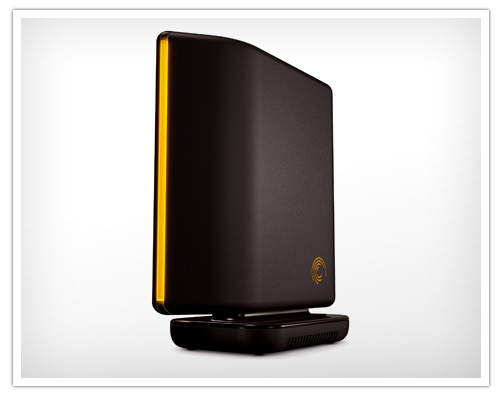 I went by Best Buy with my father-in-law, who actually was the one who suggested and ultimately bought me the Seagate FreeAgent Desktop 320 GB USB 2.0 external drive. He had seen it on sale there for $69.99.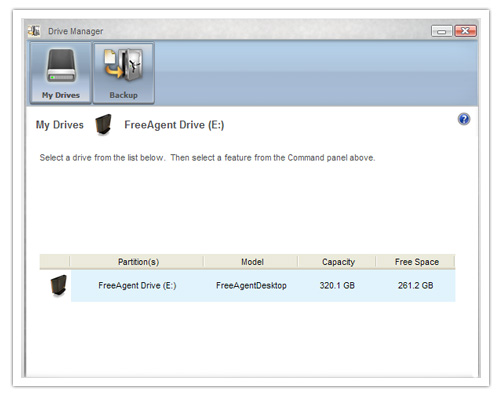 Installation was as easy as plugging in a power source and then plugging in the USB 2.0 cable. Simple! Windows recognized it right away. I did have to download the Drive Manager software from the Seagate site, but that was quick as well. This is the first external drive I've owned, so I was pleasantly surprised by the ease of use and installation.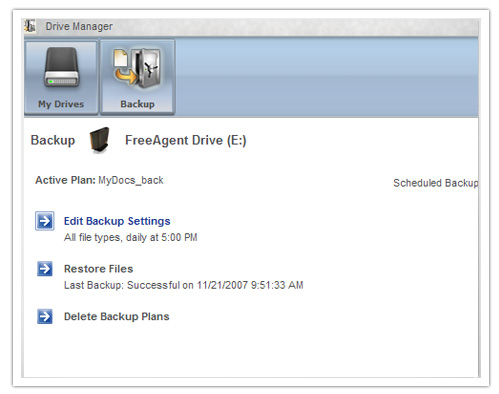 I've already created a backup of the "My Documents" folder, which will sync each evening at 5pm. I usually just burn a DVD of files I want to backup. Now I have an easier, automated solution. I can also use the drive to store my ever increasing iTunes library as well as my Adobe Version Cue files.
All in all it seems to be a good solution. I was concerned about the transfer speed with the USB 2.0 only interface, but it seems to be really quick. I guess time will tell.