Got a few Pownce invites to give away. If you want one let me know in the comments. Are you on Pownce already? If so what do you like/dislike about it?
EDIT: I thought Pownce would take the place of Twitter. I use Twitter for those quick status updates. Sometimes I just want to post a quick blurb on whats going on, and Pownce just doesn't seem the place. I'll use Pownce for anything that requires a bit more thought or if I'm looking for conversation and replies. I have both Pownce and Twitter updates on my new blog now. 🙂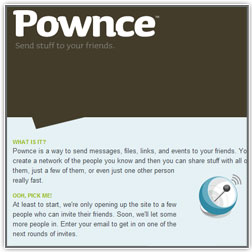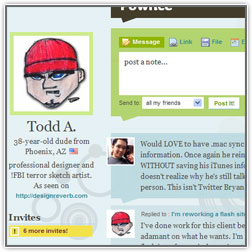 What is it?
Pownce is a way to send messages, files, links, and events to your friends. You'll create a network of the people you know and then you can share stuff with all of them, just a few of them, or even just one other person really fast.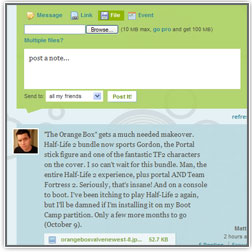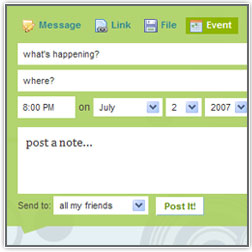 Here's a screen of the desktop client. I think its pretty slick, especially since you can do everything from here that you can on the site. The main bonus I see for Pownce is that you can send files.